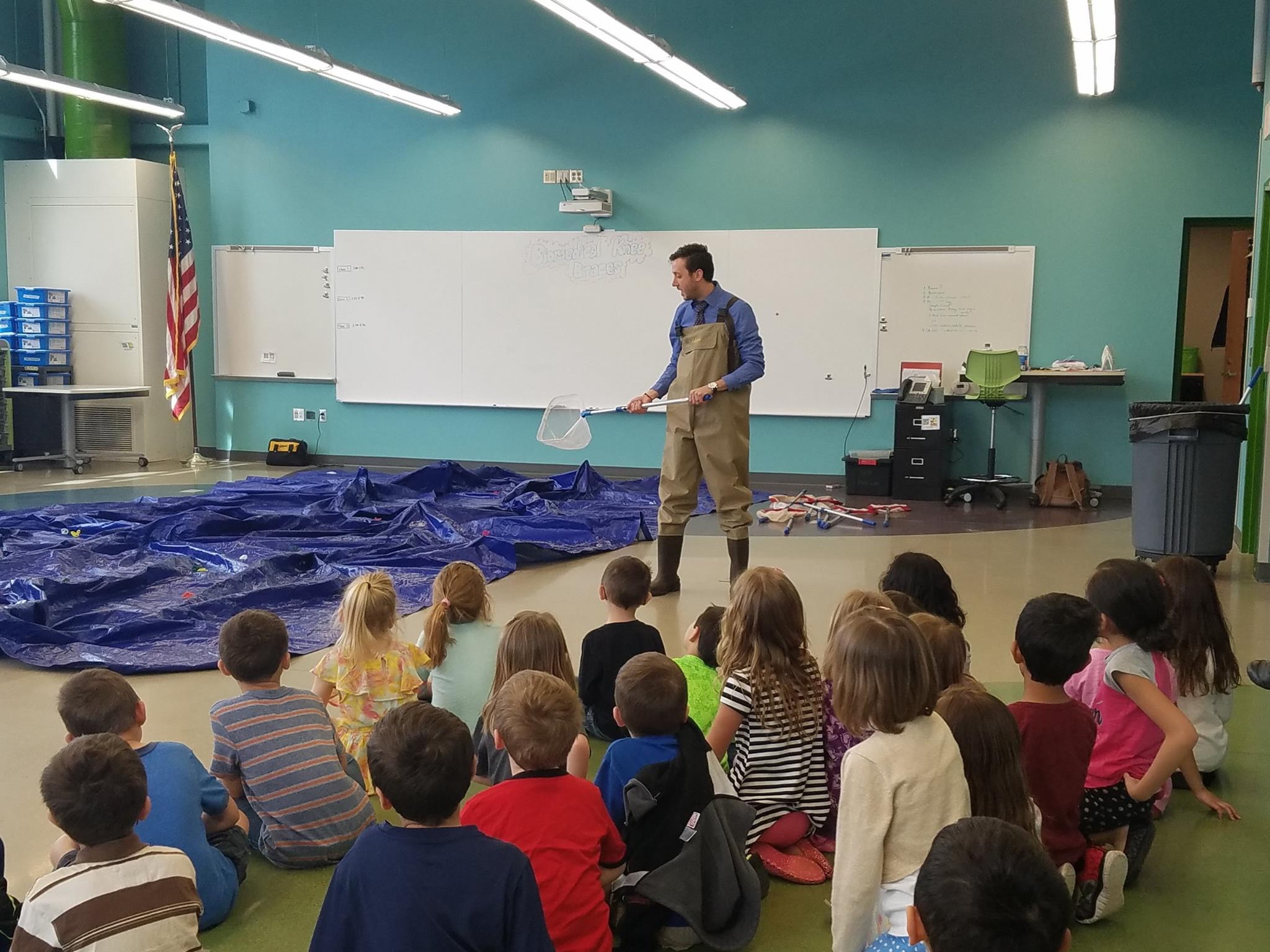 A MESSAGE FROM THE PRINCIPAL
Welcome Hornets!
Washington STEM Academy is proud to serve all students with an emphasis on learning through real-world experiences that are purposeful, meaningful and prepare students for the paths they pursue. STEM education is a focus on science, technology, engineering, and mathematics through Project & Problem Based Learning. Students learn through an integrated curriculum that makes the learning "sticky" as students apply what they are reading, writing, and learning about. This approach looks to the community around us as we help make authentic connections with experts in their respective fields doing the actual work. Our curriculum is centered around Lakes & Streams and Biomedical for students K-6th while also incorporating many other units of study that meet state standards and objectives for each grade level.
In 2013, Washington became one of the first STEM-certified schools in the state by the Indiana Department of Education. This recognition was renewed through the STEM certification process in 2020. Our commitment to STEM education has enabled us to serve students and families with the best educational opportunities around. None of this is possible without the support of the community around us who have gifted Washington with time and talents that make us better.
Our school has embraced partnerships with the following organizations but are not limited to: Air Force Association, Department of Natural Resources, Kosciusko Soil and Water, US Fish & Wildlife, Wihebrink Landscape Management, Paddle 4 Conservation, Orthoworx, Science Central, Kosciusko County Recycling, ZimmerBiomet, Tecomet, Medtronic, DePuy Synthes, Grace College, Manchester University, Via Credit Union, TCU Credit Union, City of Warsaw, Warsaw Education Foundation, Kosciusko Community Foundation, Dekko Foundation, Region 8, Buck Institute for Education, The Watershed Foundation, 80/20 Inc and Ball State University.
Washington STEM Academy is a special place to be. The themes of high academic standards, rigorous instruction, development of employability skills, and treating others with respect and kindness by following the "Washington Way" are all foundational. We teach each and everyday ways to look for opportunities to make someone's day just a little bit brighter with how we treat them with our actions and with what we say to them with our words. You have the power to make someone's day just a little bit brighter. Washington Hornets, use your power for good!
- Mr. David Burden