Warsaw Community Schools will only have Open Swim on Mondays and
Wednesdays for the 2022-2023 school year, This will allow staff to properly care for and
maintain the facility.

WCS has also changed the pricing to single-day passes only $4 for an individual and $10
for a family. Guests are advised that there will be no locker room access during Open
Swim hours in order to afford staff time to properly clean and maintain the facilities.

The hallway restrooms can be used as a changing room and then all community
members are asked to shower using the new rinse-off showers on the pool deck.
Warsaw Community Schools looks forward to welcoming swimmers for the 2022-2023
school year.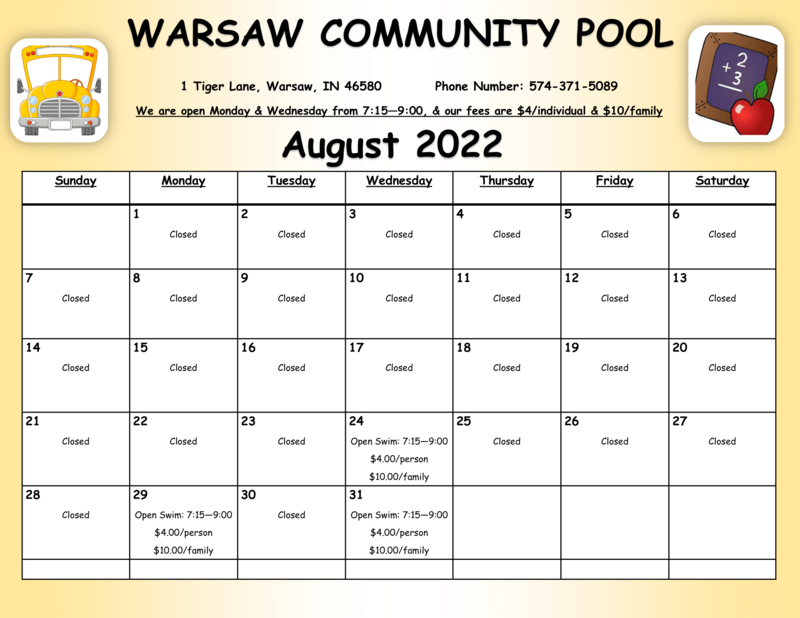 #wcsmission #togetherwearewarsaw