Welcome to TigerCast: A podcast designed to tell the story of Warsaw Community Schools and inform our community about the great things happening to serve our students.
This week's discussion focuses on Warsaw Community Schools' 1:1 Program and measures the school district takes to ensure students use their devices safely.
Lydia Fisher, Technology Support Manager, and Stefanie Spangle, 1:1 Program Coordinator, join Aimee and Kyle to share more about how student iPads are managed, the Securly web filtering and monitoring system, and technology best practices at home.
To all of our families, be on the lookout for a follow-up email on how you can sign-up for the Securly web filtering system to monitor your students' browsing.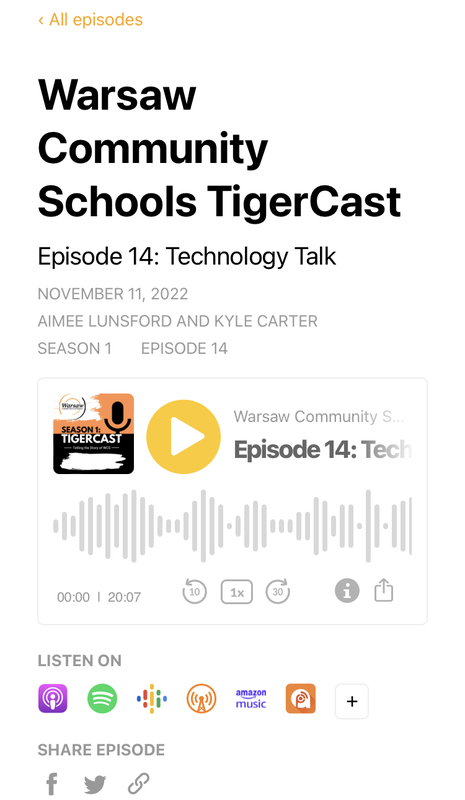 #wcsmission #togetherwearewarsaw